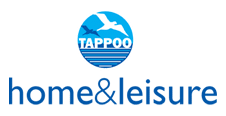 Warranty Terms and Conditions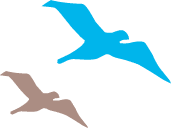 In order for you to fully understand the terms and conditions of the Warranty provided for your new product, please take the time and read the terms and conditions listing below:
OVERVIEW
All Warranty, unless listed otherwise has a minimum of 12 months of warranty from the date of Purchase (DOP) as listed on your sales docket. It is the responsibility of the customer to keep the sales docket safe at all times should it be needed in the future. Neither the Tappoo Group nor Sub-contracted Service Provider can guarantee that the purchase details are available at the time of complaint.
The protection under this contract is for all defects as specified under the manufacturer's warranty. The contract does not cover wear and tear. The Certificate is subject to all terms and conditions or exclusions thereof. This contract covers for parts and workmanship of the manufacturer of the purchased product. This warranty period is as per Return to Base (RTB), base defines the respective Service Centre for your area. Any Transportation and/ or delivery charges will be recoverable upfront from customers on same rates as a commercial taxi/vehicle in Suva.
EXCLUSIONS INCLUDE:
Costs which are recoverable under a manufacturer's Warranty Agreement. Accessories used in or with the eligible product such as stands, wall brackets, wall mountings, cables, batteries, cords, cartridges, taper, disks, laser lenses or video heads, rollers, software and any add-on options or accessories.
Faults arising from use of such accessories.
Faults in any external wiring, electrical connection or plumbing which is not part of the product itself. Routine maintenance, cleaning or similar, lubrication or external adjustments. Cost associated with a repairer inspecting the product if no product fault is found.
Availability of parts is not guaranteed after 12 months of purchase. Damage on screens, stands or wall brackets that is caused by faulty or incorrect installation.
Repairs by others during Warranty Period. Damages caused by accident, neglect, abuse, misuse, actual or attempted theft, sand, water damage, rust, corrosion.
Battery leakage, fire, vermin, or insect infestation, fuel contamination, acts of God, commercial usage (except for office products), power outages, surges or other related, inadequate or improper voltage or current whether from utility supply or back-up sources.
Damage occurring during transport, handling installation or while moving a product. Whether or not under order of customer's or not.
Problems or defects caused by unauthorized modifications or failure to follow the manufacturer's instructions for usage or installation, operation or maintenance instructions. Reception and transmission problems resulting from external causes, whether Terrestrial or Digital.
Costs of removal or reinstallation. Romalpa Clause applies if customer's account remains unsettled. Faults or defects not covered under the original manufacturer's primary written warranty unless specifically included in this contract.
Replacement of, or damage caused by, batteries or other consumables, internal or external, whether genuine or non-genuine.
Defects in the product brought to your attention before purchase. Products are recalled by manufacturer, importer or government agency.
For Plasma products – Screen defects resulting from 'after image' or 'burn in'; damage caused by overheating, faults due to abnormal pixel operation, standard brightness reduction or fan noise. Treadmills and other fitness equipment are strictly for non-commercial use for domestic models and limited to individual weight of < 100kg.Business, Commercial, Industrial, education or rental applications. If recommended by Service Staff, an AVR (Automatic Voltage Regulator) must be used to prevent power 'burn-out' or not used with Utility Supply or other energy sources.
FURNITURE REPAIRS
We will repair to normal operating condition or replace at our discretion covered furniture after it has suffered structural damage caused by defect in materials, workmanship or performance during normal use as follows:
Frame failure caused by warpage and breakage.
Bending and breaking of metal components, hinges and casters.
Failure of mechanical and electrical recliners.
Failure of drawer mechanisms.
Separations of seams or upholstery beading.
Lifting or peeling of veneer on wooden furniture
Lifting or peeling of hide on leathet furniture.
TAPPOO'S RESPONSIBILITIES
Tappoo may opt to replace your product with a brand new equivalent product, in which case this warranty will immediately cease when the replacement occurs and no further warranty will follow thereafter.
In the event that a product of equivalent specification is not available, we reserve the right to make cash settlement of up to the value of the original purchase price of the product less depreciation over the warranty period (Onus of producing the original sales docket shall be with the purchaser). This shall be the full extent of our liability and no claim for consequential loss or damage shall be entertained.
The Tappoo Group may appoint or engage another party to perform its obligations under this contract and for this purpose Tappoo will provide that person with your contract details and any information about your purchase.
SERVICE PROVIDERS RESPONSIBILITES
Your product shall be looked at with due case and professionalism at all times until the product safely arrives back into the comfort of your home or office. We will inform you on the progress of your repair.
All information provided by the Tappoo Group will be kept confidential and will not be relayed to any other party except for Tappoo Group employees and Service company employees.
TO LAUNCH A SERVICE CALL
Please contact your nearest home&leisure branch.